There isn't a woman alive who wouldn't want to know how to style her hair to camouflage a big forehead. Unfortunately, a big forehead can sometimes make you feel self-conscious and like you're not quite put together. But don't worry, there are several hairstyles for big foreheads will help you look your best! This post will discuss some of the best hairstyles for hiding a large forehead and give you tips on styling them. So, read on to learn more!
What hairstyle suits big forehead?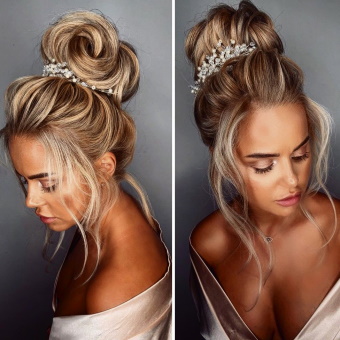 There are a lot of factors to consider when choosing a hairstyle, and one of the most important is the face shape. For example, if you have a big forehead, you might feel like you have limited options, but there are a lot of flattering styles out there for you.
If you want to keep your hair off your face, try a style with bangs. Bangs can help to minimize the appearance of a large forehead, and they also add a lot of style and personality to any look. There are lots of different ways to style bangs, so experiment until you find the look that works best for you.
If you don't like the idea of bangs, another option is to wear your hair pulled back in a sleek ponytail or bun. This will also help keep your hair off your face and give you a more polished look.
If you want to wear your hair down, there are still plenty of options. First, try a style with layers, which can help to frame your face and make it look more proportional. You can also try a side part, which will help to create the illusion of a smaller forehead.
Whichever style you choose, make sure that you work with a stylist who understands how to deal with big foreheads. They'll be able to give you the best advice on how to style your hair in a way that flatters your features and makes you look your best.
What does it mean if a girl has a big forehead?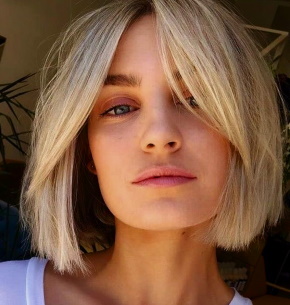 There isn't one answer to this question since there is no one "big forehead" look. But, in general, a big forehead can mean a few different things depending on the person's features and proportions. It might simply mean that they have a large cranial vault for some people. Others might find that their forehead is especially pronounced due to their facial structure or hairline. While a big forehead can be seen as a flaw by some, it can also be considered a feature that sets someone apart from the crowd. In any case, it's important to understand what having a big forehead means for you specifically so you can know how to deal with it – whether that means embracing it or trying to minimize its appearance.
Some people might say she's intelligent or that she's high-maintenance. But what does the science say? A recent study published in the journal "Cognitive Psychology" suggests that individuals with bigger foreheads are more intelligent and better problem solvers than those with smaller foreheads. So, if you're wondering what it means if a girl has a big forehead, now you know!