If you're looking for the hottest nail polish colors for the upcoming season, look no further than Pantone. They just released their latest color palette, and it includes some beautiful shades that are perfect for Fall. So, whether you're into cool blues, fiery oranges, or deep purples, there's a color in Pantone's latest collection. So, grab your favorite shade and get ready to rock the spring season!
Pantone's bold nail polish colors
Pantone has released its spring color report, and there are some seriously hot shades in the mix. There's something for everyone, from a bright and sunny yellow to a rich and sultry purple. And when it comes to nail polish, these colors are sure to be major trends.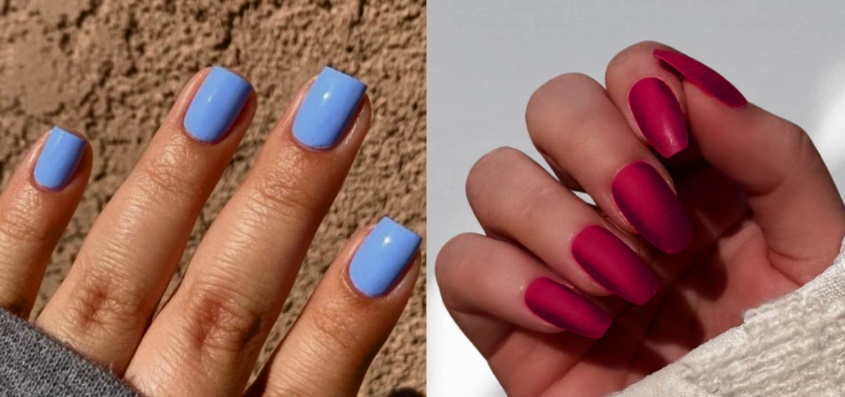 Here are the hottest nail polish colors according to Pantone:
Lemon Zest: This cheerful shade is perfect for springtime. It's light and airy yet still makes a statement.
Coral Reef: This vibrant hue is both fun and flirty. It's perfect for a day at the beach or an evening out.
Sunkissed: This warm, golden shade is perfect for those who want a little bit of color without going too bold.
Plum Pretty: This rich and sultry shade is perfect for an evening out. It's sure to turn heads and get you noticed.
Blueberry Pie: This fun and festive color are perfect for summertime. It's perfect for picnics, pool parties, and any other outdoor activities.
Pantone's color nail polish trend: the colors to wear this spring
Pastel colors
Pantone has announced its color trend for spring, and it's all about pastels! Instead, this season is all about pretty, delicate colors like baby blue, powder pink, and lavender. Here are some of our favorite ways to wear these colors on your nails.
Baby blue:
This shade is perfect for a fresh, springtime look. It's light and airy and looks great with any outfit. Try pairing it with white or cream for a classic look, or mix things up with a pop of color on your accent nail.
Powder pink:
This pretty shade is perfect for a feminine touch. Pair it with other pastels for a soft and romantic look, or go for something more bold by adding a glitter top coat.
Lavender:
This is the perfect color for those who want to try something different. It's unique and eye-catching but still very wearable. Try pairing it with other jewel tones for an on-trend look.